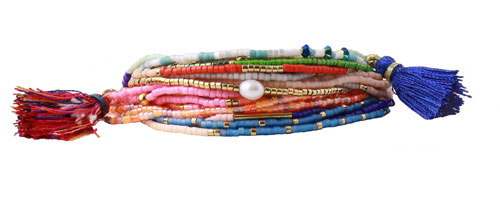 Here we'll show you how to use the small Japanese Delica seed beads.
Delica beads, which are usually used in peyote stitching and embroidery, have shown to have many other uses, if you have a little creativity.
Patterns and colours can be combined in countless of combinations, and you'll always find a large selection of the most popular Delica seed beads at Smyks.
This Delica bead bracelet consists of 5 individual rows connected to 1 5mm jumpring in each end. Smyks have plenty of beautiful pastel colours, this particular bracelet is in different shades of sea green.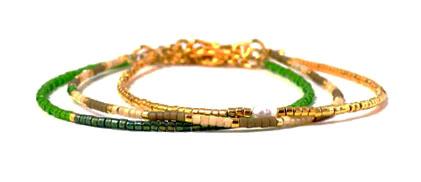 This is how you make a Delica bracelet with wire and a simple jewelry clasp. A little piece of cable chain ensures an adjustable bracelet size. Combine several colours in one bracelet, or make a bunch and wear them simultaneously.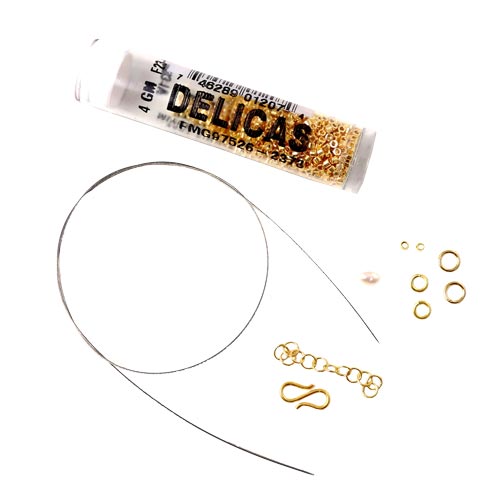 To make a gold and pearl Delica bracelet, you'll need the following materials:
Delica 24K light cool gold DB0034V
1pc. 3-4mm freshwater pearl
25cm, 0.3mm tigertail wire
2pcs. gilded crimp beads
2pcs. gilded 5mm silver jumprings
2pcs. gilded 4mm silver jumprings
3-5cm gilded cable chain
1pc. gilded S-hook clasp (alternatively you can use a small lobster claw clasp)
1 pair of flush-cutter pliers
1 pair of chain-nose pliers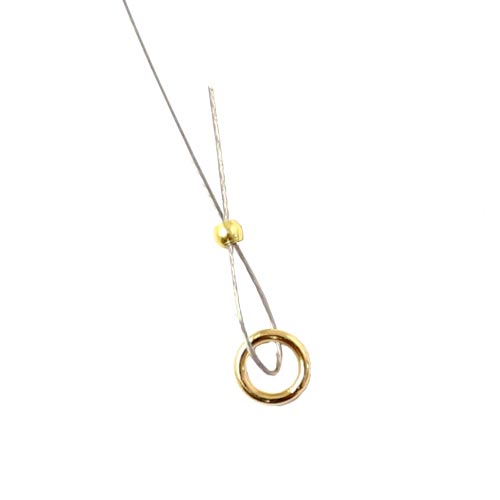 Start by feeding your wire through the crimp bead, then through the 5mm jumpring and back through the crimp bead.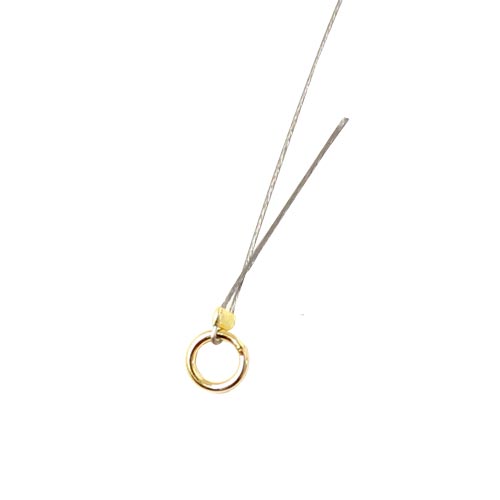 Next, push the crimp bead up to the jumpring, and press it flat with your chain-nose pliers. Press with force to make sure the crimp bead is secured, then cut off the excess wire.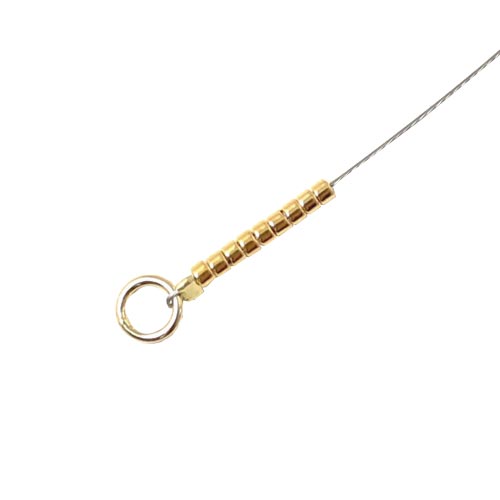 Then add your Delica beads to the wire.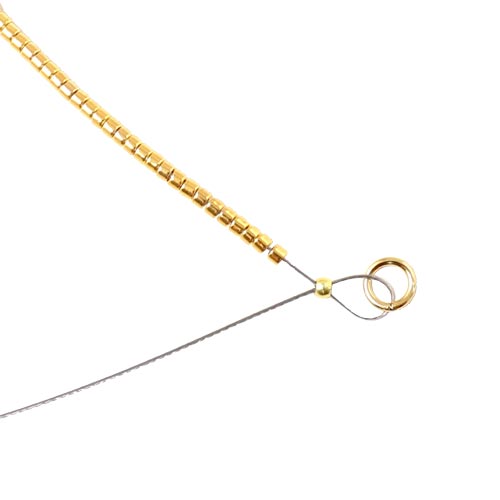 When your bracelet is either 16,cm long or your own desired length (depending on whether you have cable chain or not,) finish off your bracelet with the same technique as when you started. Pull the wire through a crimp bead, then a 5mm jumpring, and then back through the crimp bead.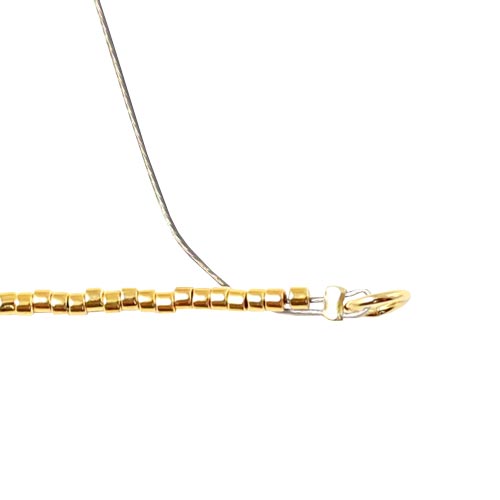 Then squeeze the crimp bead flat, and cut off any excess wire.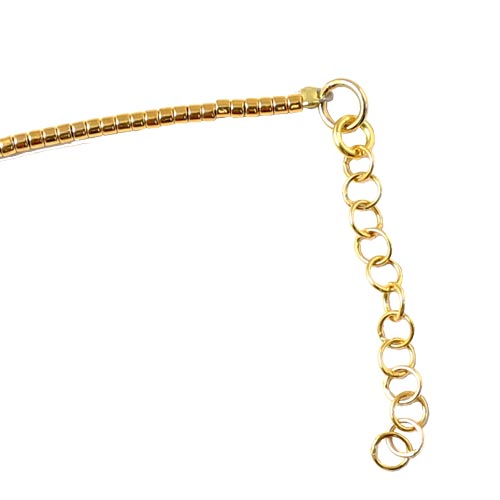 Next attach the cable chain to the closed 5mm jumpring with an open 4mm jumpring.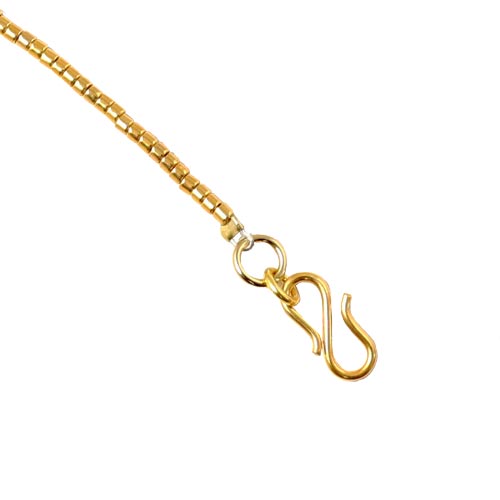 In the other end connect your S-hook clasp to the 5mm jumpring with another 4mm jumpring.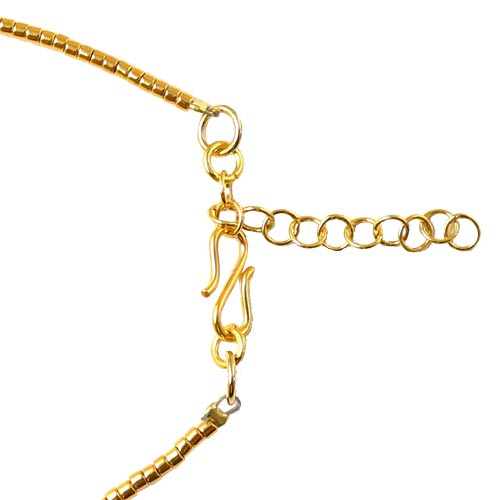 The clasp is now done, with cable chain to adjust the length.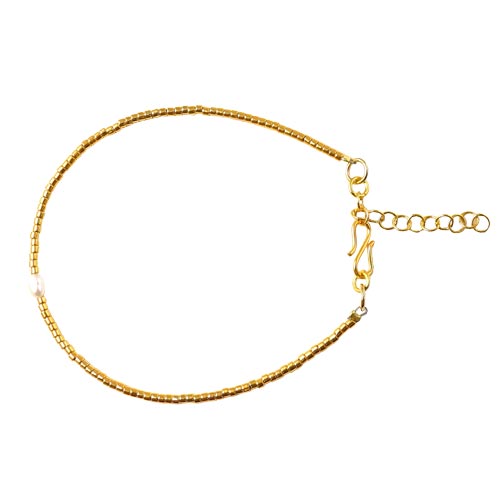 Delica seed beads can be found in many different colours, so you can make your own colour combinations and patterns. Underneath are more examples of more colour combinations. If you get tired of your bracelet, it doesn't cost you more than another piece of jewelry wire and a pair of crimp beads to cut the bracelet and re-use the beads in a whole new combination.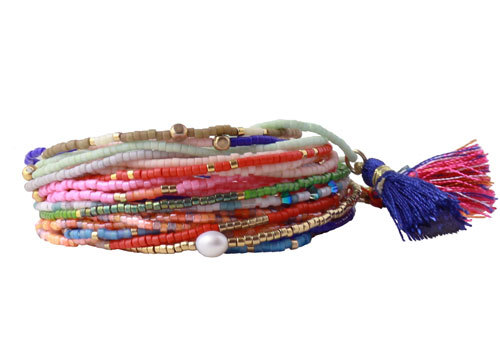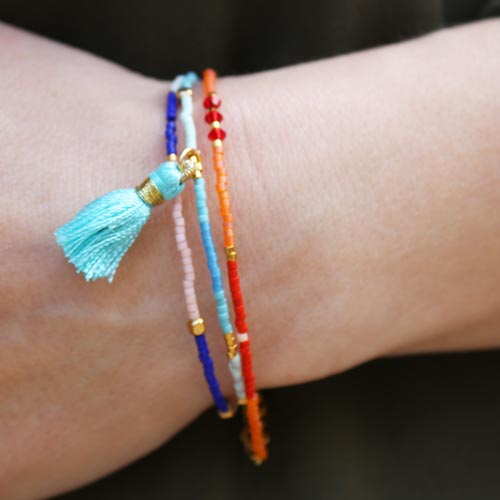 Do you need more space for your different Delica beads? Then this nifty container box is perfect for you. Every one of the 30 small containers have a twisting cap and fit 1 tube of 7.5g Delica beads.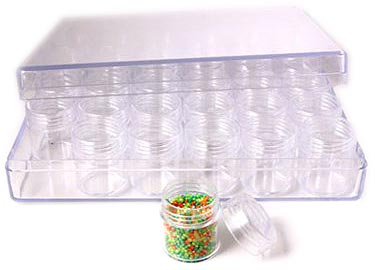 Feel free to add a comment in the section below. Enjoy your Delica bracelets!