Make your own fashionable wrist watches with armour chain
Here we'll show you how to easily create the popular wrist watch in a cool new version using 3-row armour chain.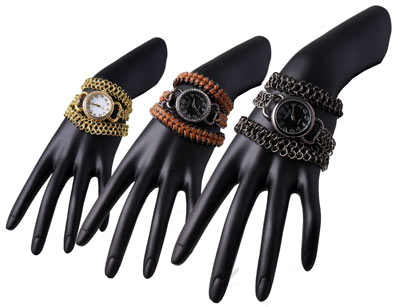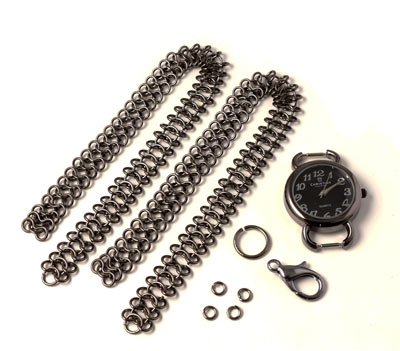 For the watch in black armour chain, you need the following materials from Smyks:
1pc. watch face
2pcs. armour chain, approx. 23 cm (the one end with 1 jumpring, the other with 2)
4 5mm jumprings
1pc. 8mm jumpring (big enough for the lobster clasp to reach)
1pc. black lobster clasp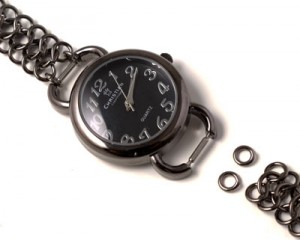 Start by connecting the chainmail with the watch face by using 2 jumprings. In the same manner, connect the other piece of chainmail with the watch's opposite side.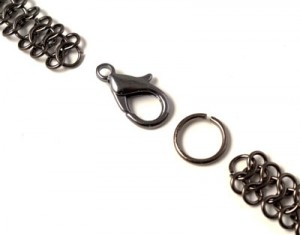 Now take the 1-jumpring end of the armour chain and just open its jumpring and attach the eye of the lobster clasp. In the other piece of armour chain, open the jumpring as well, and attach another jumpring.
Your wrist watch is now done.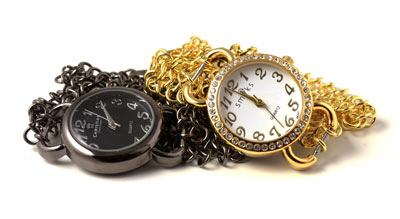 The armour chain is available in oxidised black, gilded and silver coated brass, so that it matches whatever watch face you may choose. A trendy wrist watch, easy and quick to make. If you're giving the watch as a present and don't know the measurements of the recipient, you can lengthen the armour chain with more jumprings so the watch becomes adjustable. Of course, it's always easier to shorten the wrist watch than making it longer.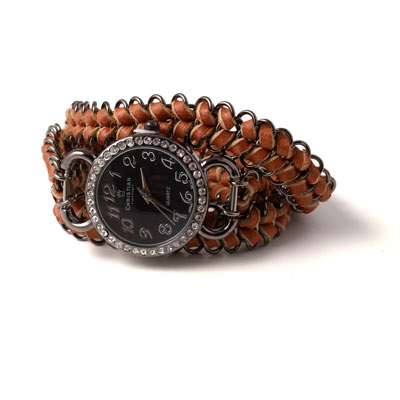 This wrist watch is made the exact same way, only a thin cord made of reindeer hide has been weaved into the armour chain. You can find the guide to creating this in the blog entry armour mail bracelets.