Make these beautiful bracelets, quick and easy, for approx. 14 EUR per piece, glue included. All you need is a piece of leather cord with embedded crystals, a magnetic clasp and jewelry glue.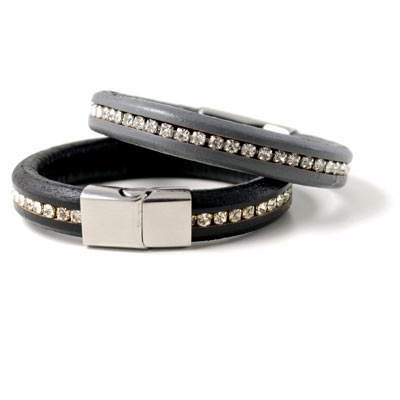 The thick leather cord of calf skin with rhinestones is sold in pieces of 19-20cm.
You simple cut the leather to the desired length, and glue it into the magnetic clasp, and your bracelet is finished.
Leather with embedded clear crystals is available in black and gray.
In the example we have used the following jewelry materials:
Grey leather cord
Black leather cord
Magnetic clasp 11.5 x 6 mm
Jewlery glue
Measure the recipients wrist, put the clasp on the cord without glue, so you can measure the correct length incl. the length of the clasp, and cut the cord with a pair of sharp scissors or nipper.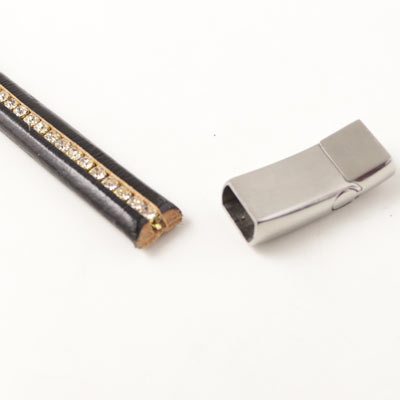 Apply glue to the clasp.
The glue is added as a stripe around the clasp's inner walls (not at the bottom of the clasp, and not too much glue).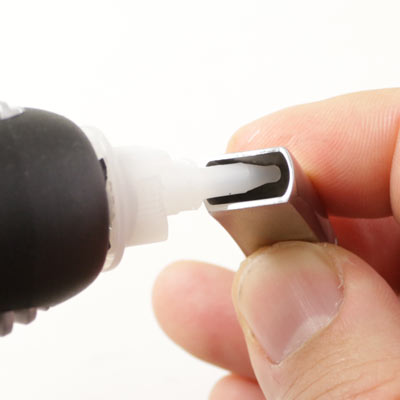 Gently slide the cord into the clasp. Let dry for 5-10 minutes before you glue the opposite end the same way.