Below you will find some inspiration to make beautiful symbolic bracelets made of nylon cord with a linked closure. You will find the shown cross and Hamsa under "Pendants" on our website Smyks.com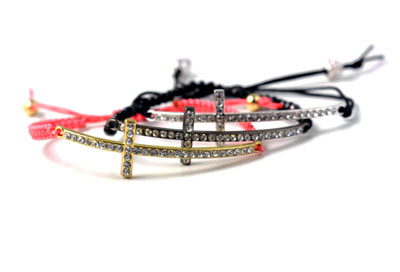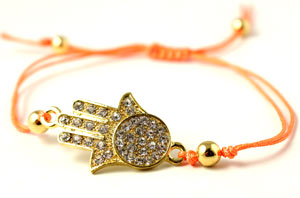 Here are shown several examples for inspiration. "Hamsa" is a widely used symbol in the Arab world, which according to Islam, but also other religions and cultures, protects against evil. We have used 5mm gold-plated balls around the charm and at the ends of the cord.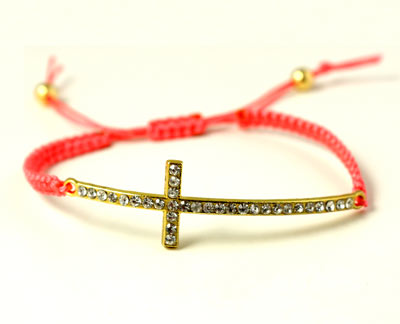 Here is the cross shown in gold-plated brass with Macrame knotting, in red nylon cord 0.9mm.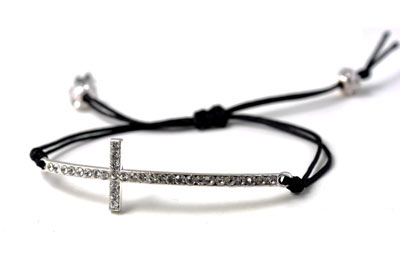 This bracelet is a little more simple to make. We have used black nylon cord 0.9mm with a macramé closure.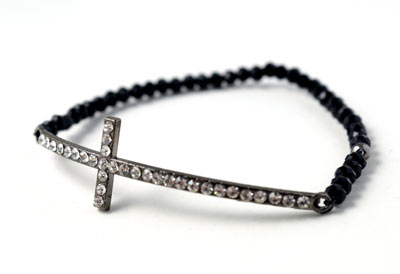 Here we have used the black version of the cross and small faceted crystal beads strung on black elastic cord of 0.8mm. The elastic cord makes the bracelet easy to take on and off and it is simply attached to the cross with 2-3 knots.
Enjoy