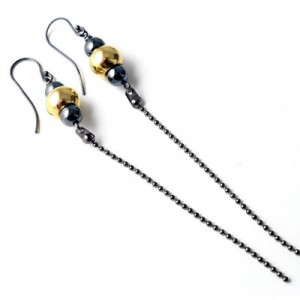 Here you can see how to make these delicate earrings, which are also shown in Smyks trend presentations for winter 2013.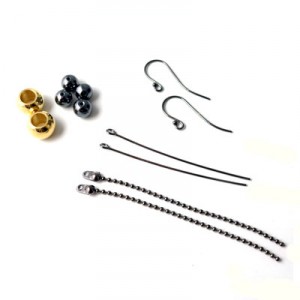 You need the following materials:
Black 1.5mm ball chain
Ball chain bead tip (clamp on)
Eyepins
Oxidation of jewelry pieces (optional)
Earwires with ball
Hematite beads 6mm
Gilded steel beads 8mm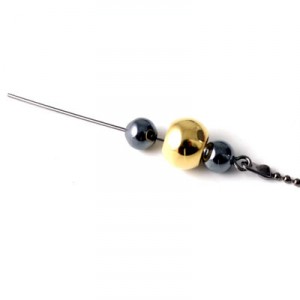 Clamp on the bead tip to one end of the ball chain and feed it through the eyepin. Put 3 beads on eyepin.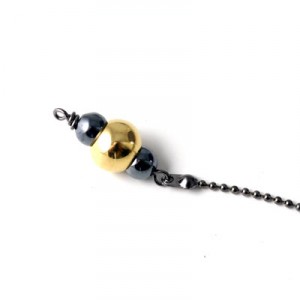 Then make an eye on the other end of the eyepin.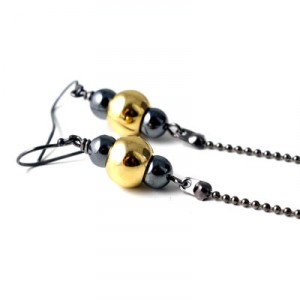 Now, put the pendant on earrwires, and your earrings are finished. You can, using the same technique, create different designs, you can choose other beads and another earwire, so it will match your style perfectly.
Enjoy.