Original design earrings with two white pearls, where the lower pearl seems to be floating underneath the earlobe.
Follow the guide underneath and make them yourself, simple, cheap and easy.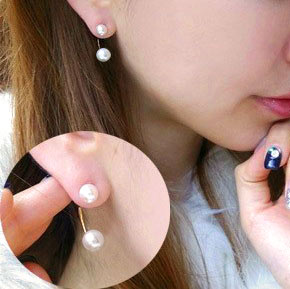 In the example, we have used white mother-of-pearl coated shell pearls, but you can use whatever kind of half-drilled pearl and colour you like.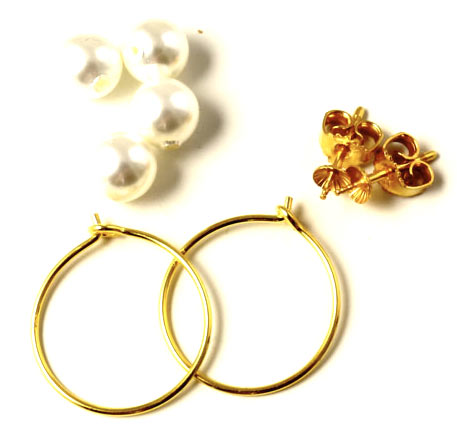 You need the following materials:
4pcs. of 7mm half-drilled shell pearls
1 pair of gilded 20mm hoop earrings
1 pair of gilded stud earrings with caps
And jewelry adhesive.
Additionally practical jewelry tools:
Flat-nose pliers
Side-cutter
Round file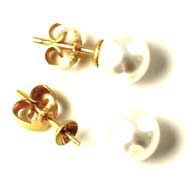 Start by gluing the two pearls onto the studs, but before you apply the glue, make sure that the pin isn't too long compared to the depth of the hole of the pearl, and optionally cut a piece of the pin so the pearl is sure to lay in the cap. Put a dap of glue on the pin and in the cap, and then attach the pearl with a twisting movement so the glue is evenly distributed. Then cut the hoop in two with the side-cutter. The hoop is cut a little bit past the center.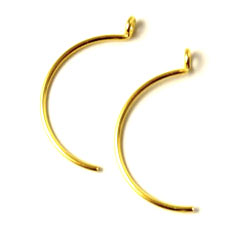 Bend with the tip of the Flat-nose pliers, so the eyes are bent vertically.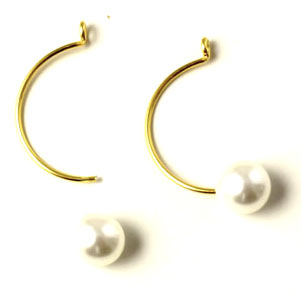 Make sure the hoop fits into the pearls, optionally you can make the hole in the pearl a little bigger with the help of a round file. Put a dap og adhesive on the tip of the wire and attatch the last two shell pearls as shown. Remove the excess glue immediately. Only a little bit of glue is needed.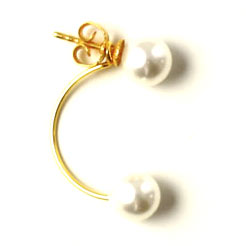 Your earrings are now done. You put the studs through the ear, attach the eye of the hoop behind the earlobe, and at last secure it with the stoppers.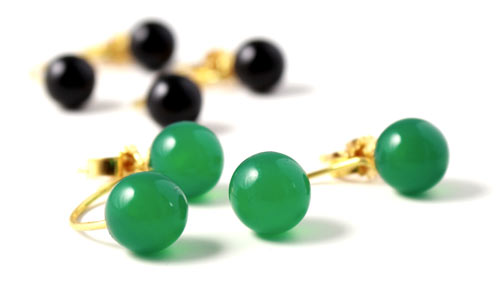 Here are more examples of how 6mm beads in black onyx and green agate have been used.
If you have any questions, comments or ideas, please write in the box below.
Have fun