Rose gold is the hottest new spring trend.
It gives you a feminine look, and works exceptionally well in combination with other metals.
Smyks.com has earstuds and earwires in rose gold. Here is a little collection for inspiration.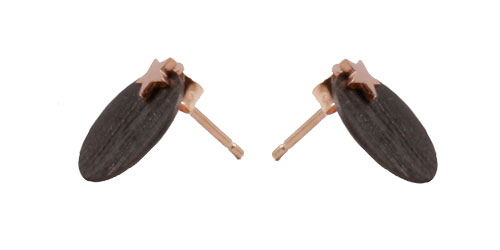 Here we have used star-shaped earstuds in rose gold, and oxidised 12mm Sterling silver coins. We have put the peg of the earstud through the hole in the coin. It isn't glued onto the earstud, so it is easy to replace the coin and create a whole different look.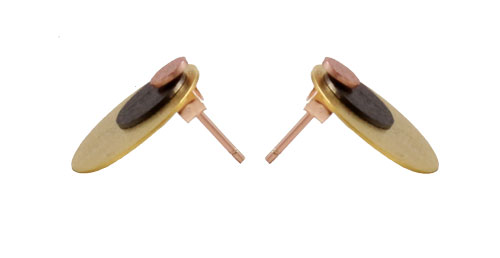 For these earstuds, we have used earstuds with round 4mm brushed coins in rose gold. Start out by adding an oxidised 8mm Sterling silver coin, and then a gilded 15mm coin onto the earstud. These coins are not glued onto the earstud either, and can easily be switched out.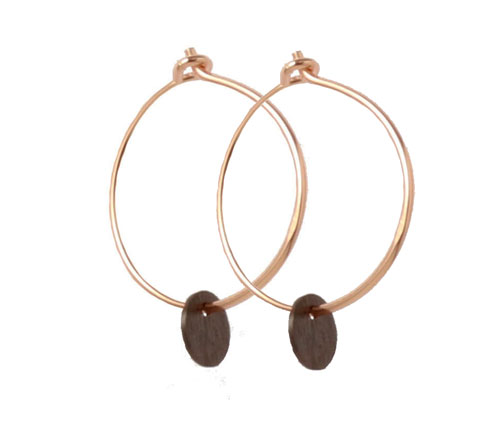 These hoop earrings are super easy to make. We have used 18mm rose gold hoop earrings, and added oxidised 6mm Sterling silver coins as decoration. You can always change the decorations on your earrings, for example, use enamel coins instead.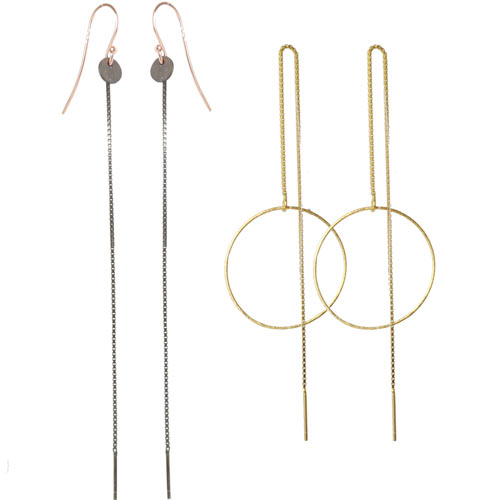 For the gilded silver earthreads with the brushed rings, we have used gilded Sterlings silver 12cm earthread with peg and eye and 2pcs. of gilded brushed 25mm sterling silver rings. Carefully cut open the eyes on the earthreads, add the ring, and close the eye again.n.
To make the rose gold earrings with the oxidised chain, we used rose gold earwires, oxidised 10cm silver earthreads with eyes, as well as two oxidised 6mm Sterling silver coins. Add the coins to your earwires and then put the earwires through the eye of the earthread.

We hope you enjoyed this tutorial – have fun designing your own earrings.

If you have a comment, question or ideas, feel free to write in the comment section below.