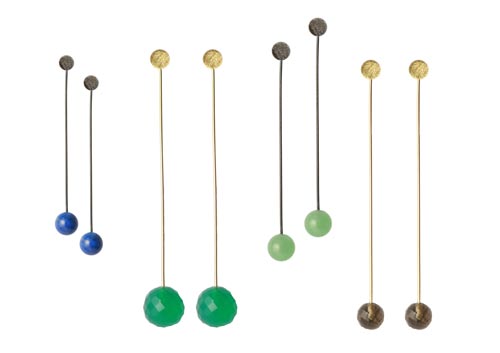 Learn how to make these simple but beautiful earrings with half-drilled stone beads.
At the end of a thin headpin hangs a stone bead, and with a simple brushed earstud. Simple and elegant.
You can also choose another type of earstud.

Earrings with aventurine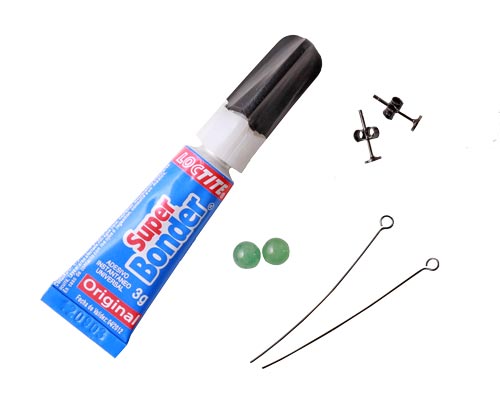 You'll need the following materials:
1 pair of earstuds in oxidised Sterling silver with 4mm pad
2pcs. oxidised silver eyepins
2pcs. half-drilled stone beads, 6mm aventurine
+ glue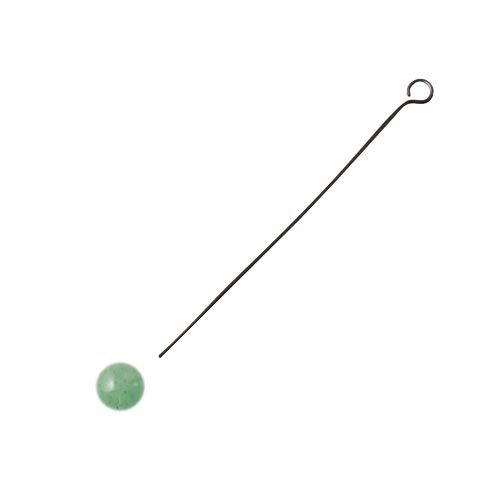 Start out by straightening out your eyepin if it seems a little crooked. This can easily be done and has no need for tools.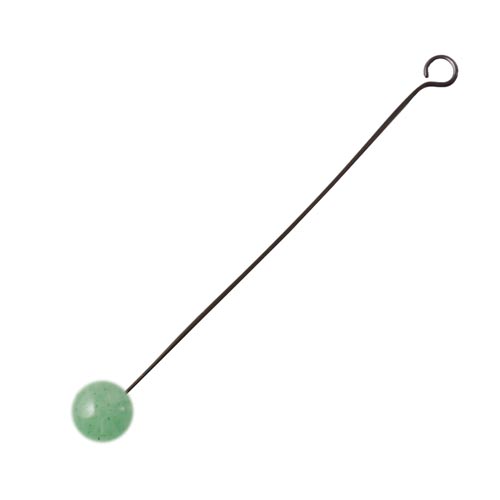 Next add a tiny dab of glue on the headpin and put it into the stone bead. Half-drilled beads only have holes going through half of the bead, which makes them very good for this design.
Smyks has a large selection of half-drilled pearls, beads and teardrops – see them here.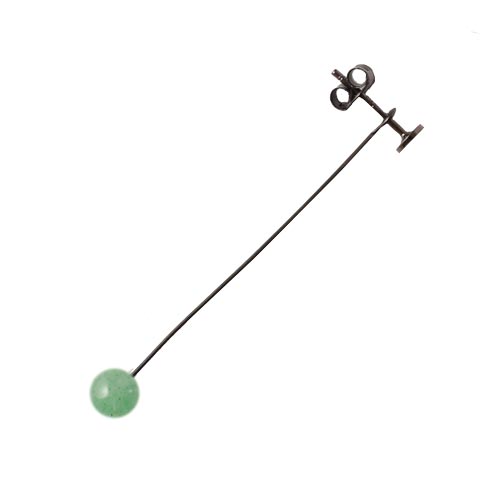 Next put your earstud through the eye of the eyepin, and your earstud is finished.
Add the eyepin on the backside of the earstud to achieve an even more elegant look. Put the earstud through your ear, and then add the eyepin.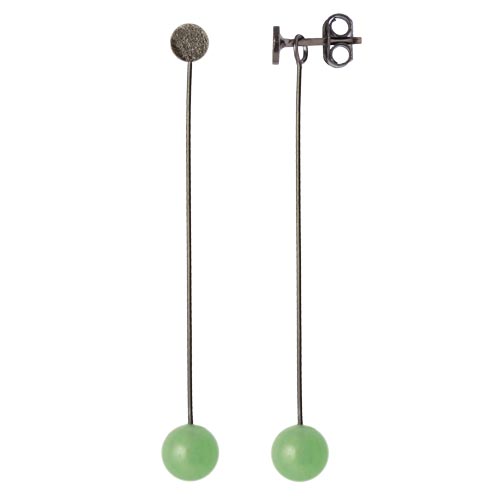 It's easy to make these earrings, in seconds you can make a unique and trendy piece of jewelry yourself.
Enjoy your earrings.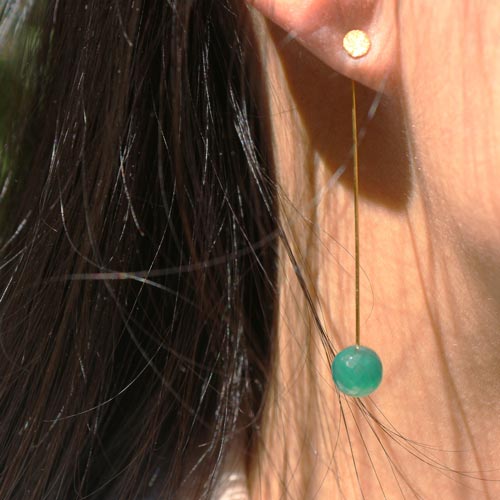 Feel free to add a comment or idea in the section below.