Here you see a little collection of simple, elegantly shaped earrings which are very easy to make. We have combined round and cubic shapes in different ways and thereby created interesting contrasts.
Let this collection inspire you to play around with various shapes and materials – or just to copy the combinations presented in this blog. All the jewellery components are available in sterling silver, oxidised sterling silver and gilded sterling silver
We also have cube beads and half-drilled beads in numerous colours, sizes and materials in stock. You can find more design ideas, DIY tutorials and pictures of necklaces, bracelets and earrings with cube beads in our earlier blog article Jewellery with cube beads.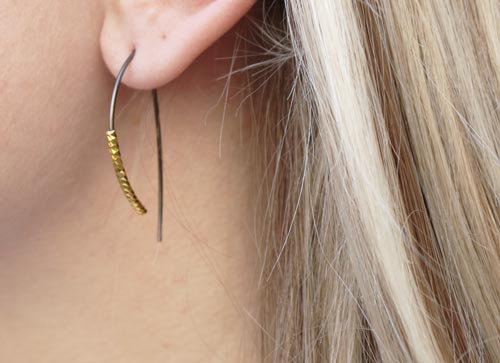 Open earwires with gilded tube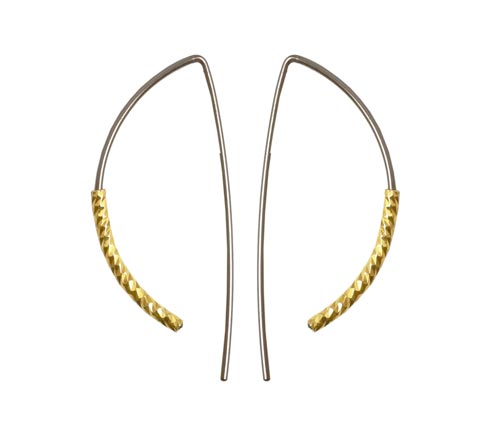 To assemble these earwires we used the following materials:
Apply a bit of adhesive on the lower part of the earwire. Slide the tube carefully on it. If you have applied a bit too much of glue, remove the excess adhesive as soon as possible.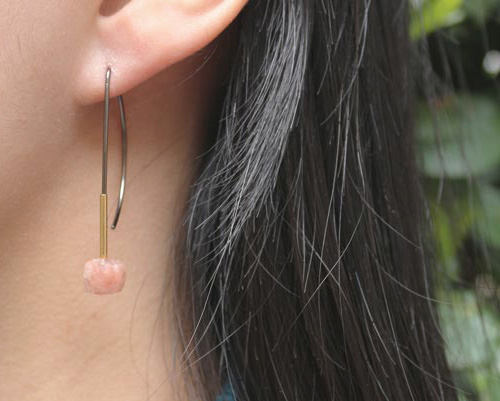 Open earwires with cube beads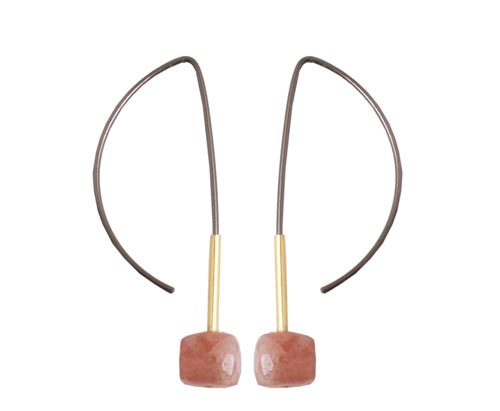 To assemble these earwires we used the following materials:
First, you slide the tubes on the earwires. Next, you glue the ends of the earwires into the cube beads.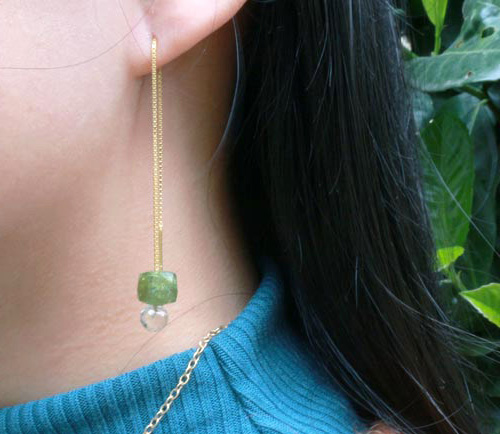 Earthreads with vesuvianite and green amethyst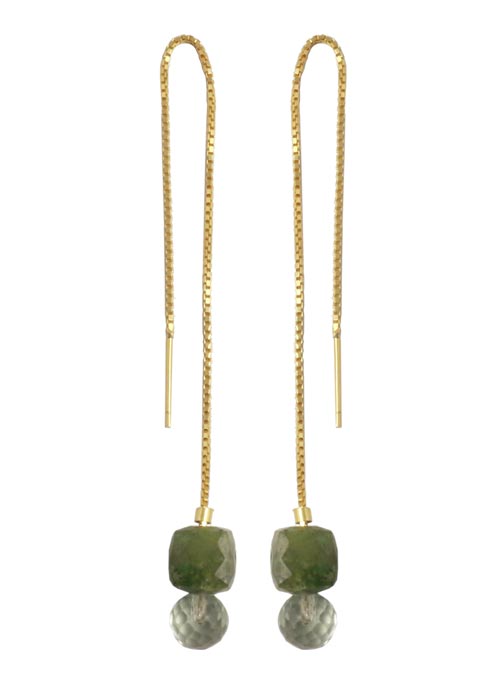 To assemble these earrings we used the following materials:
These earwires have a peg on either end. You slide one of the ends through the cube bead and push the cube bead to the other end – but not completely. Now you apply adhesive on the tip of the peg and glue it into the half-drilled bead.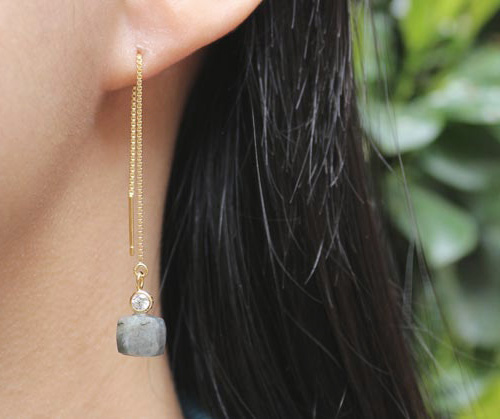 Ohrketten mit Labradorit und Zirkonia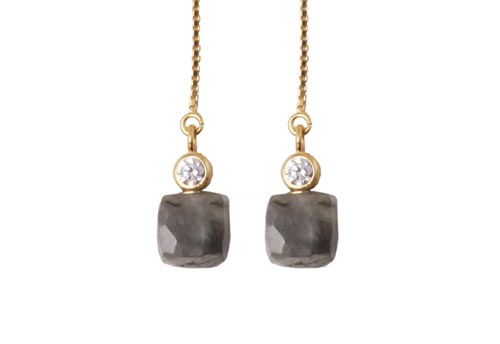 To assemble these earwires you need the following materials:

Glue the eyepin into the cube bead. Open the eyelets of the earthread carefully, insert the eyepin and close the eyelet again carefully.
Have fun making your own jewellery!
Have you got any comments, questions or suggestions? Please write in the commentary field below. Thank you!