Here you will find a little inspiration guide for making your own earstuds and earrings with Smyks' ceramiccoins and stars in nice colors.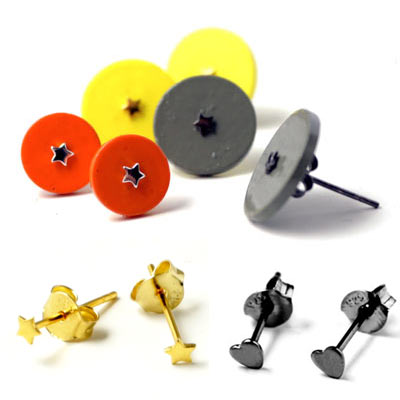 You can use earstuds with different "heads", but as the ceramic coin is approx. 2 mm thick, there must be room enough so that the pin can pass through both coin and earlobe, making earstuds with a length of 11 mm or less, for most people, a little too short. Smyks' earstuds with stars and hearts in various sizes are perfect for this and can, for example, also be used with Leather Stars and enamel coins with a hole.
One challenge with the design shown above was getting the earstud glued to the coin. A small dab of Loctitegelglue was placed on the pin, towards the back of the star. Then the coin was put on gently and was gently rotated onto the pin, so that the glue would be allocated evenly under the star without being squished onto the face of the coin. Glue is not strictly necessary since the coin is sitting by itself when the earstud is in the ear.

Here are a few other examples of earrings with ceramic coins and stars.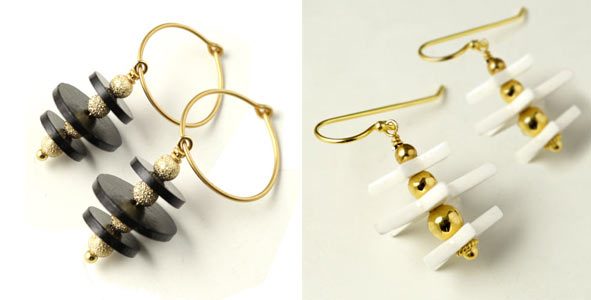 Black earrings– Link to finished product and material list
White earrings–link to finished product and material list
Enjoy