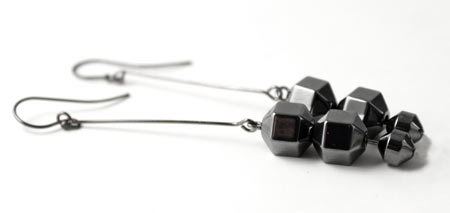 Create these raw yet elegant earrings with hematite beads. Find descriptions and links to the jewelry materials used in the examples below.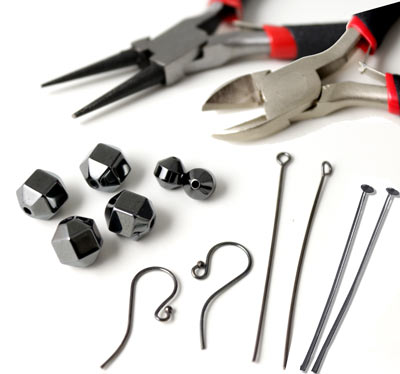 You will need the following materials:
A apir of round nose pliers
A cutter
2 black eyepins
2 black headpins w. plate
6 beads of hematite stone, you can vary the shape, number and size as you like, but in this case we have used two different kinds, two of 6 mm and four of 10 mm
A couple of simple black-oxidized earwires in silver.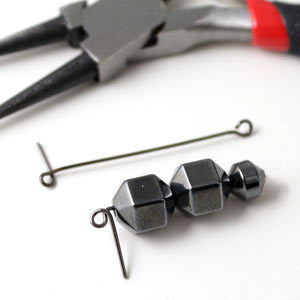 Put your beads on the headpin with plate and make an eye on top of the beads. Create an eye at the opposite end of the eyepin, so that there are eyes at both ends, of course you can cut the length of the pin if you'd like the earrings to be shorter.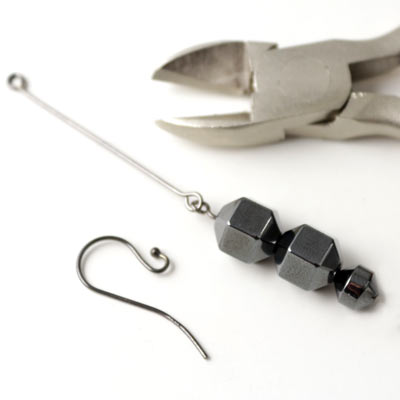 Now gently open the one eye with the round nose pliers and connect the two eyes. One headpin then acts as a bar between the beads and earwire. Then close the eye again, the same way as before.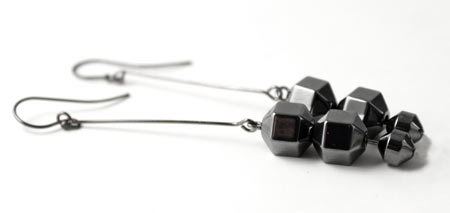 Finally, open the eye of the earwire with your round nose pliers and attach the eye in headpin.
Done!