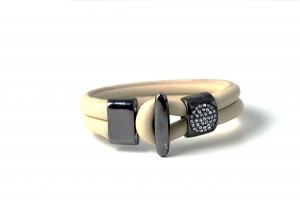 Make yourself this minimalistic leather bracelet with Smyks' connector beads with crystals, which come in black, silverplated and gilded.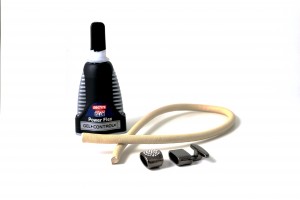 You'll need the following materials:
Approx. 34cm round stitched 6mm leather cord
A T-clasp
A connector bead with crystals.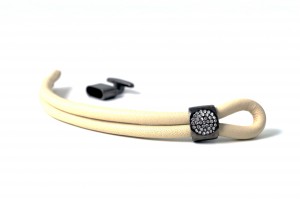 Fold the leather cord on the middle, feed it through the connecter bead and pull it down to the middle of the cord. Next, glue the two ends into the T-clasp. Your bracelet is now finished.