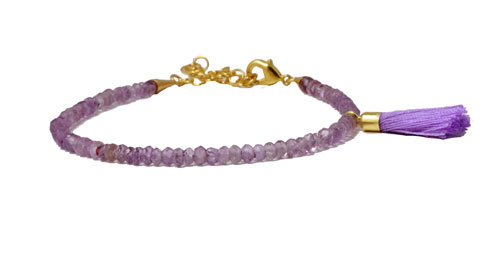 This bracelet is made with small hand faceted amethyst gems, and mounted with screw-tite cord ends with eyes, and a lobster claw clasp.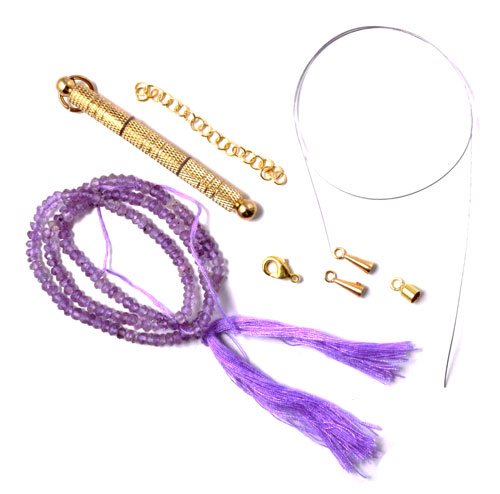 You will need the following materials:
1pc. strand of amethyst beads, approx. 16cm
1pc. beading wire, extra thin (0.30), approx. 25cm
1pc. screwdriver for screw-tite crimp beads (also available in silver plated)
2pcs. screw-tite cord ends with eye
1pc. 3mm cord end, doublé gilded
1pc. 9mm lobster claw clasp, gilded Sterling silver
1pc. cable chain, gilded Sterling silver, approx. 4cm
+ jewelry adhesive

Above you see the special mini screwdriver used for these screw-tite cord ends. Extra screws are found inside the top part of the screwdriver.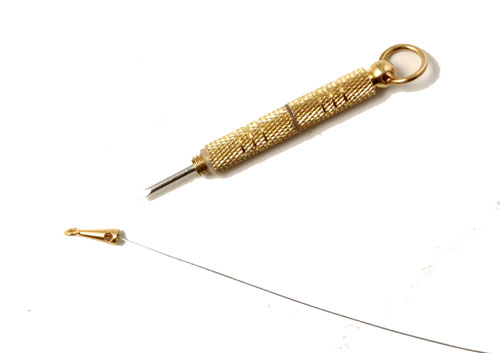 Start out by loosening the screw in the screw-tite a little. Insert your wire, and then tighten the screw. Pull at the wire, hereby making sure that it is secured. If it comes out, cut off the tip of the wire and try again.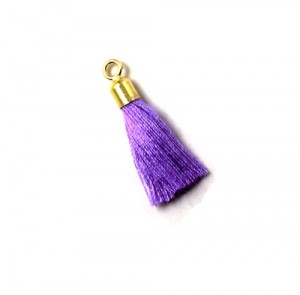 We have added a little tassel for decoration. The tassel is made of the end of the cord found on the amethyst bead strand. just fold the threads and glue them into the cord end. Then trim to your desired length.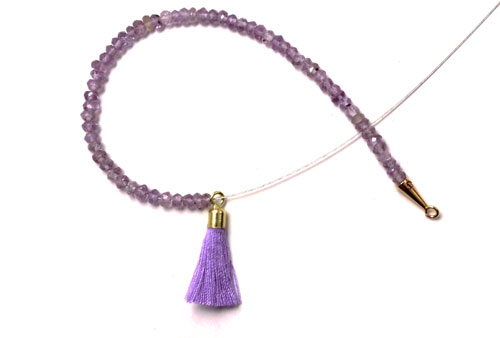 Now thread the beads, and attach the tassel where you want it.
When your bracelet has the desired length, cut off the wire, leaving bit of excess wire that will fit into the screw-tite. Then do as you did in the beginning, insert the wire into the cord end and carefully tighten the screw.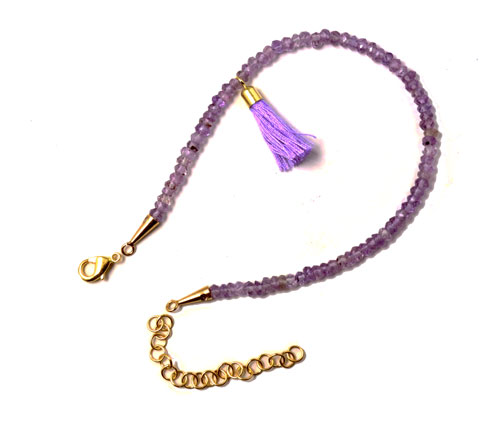 Now open the eyes in the cord ends, and attach the lobster claw clasp in one eye, and a piece of cable chain in the other.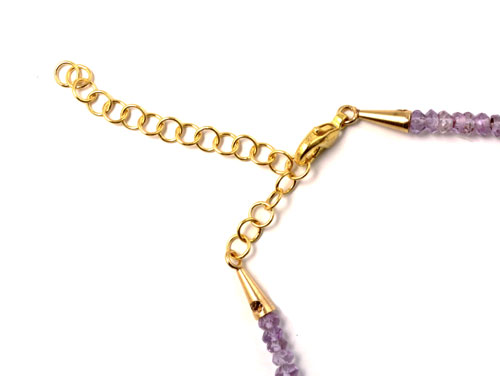 Your bracelet can now be closed. If you do not wish for your bracelet to be adjustable in length, you can leave out the cable chain.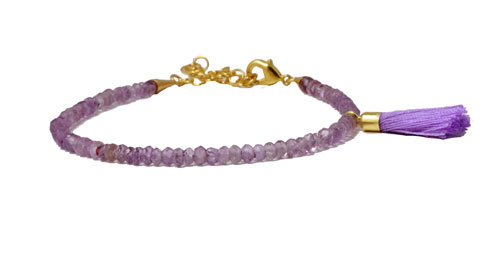 Enjoy your bracelet.