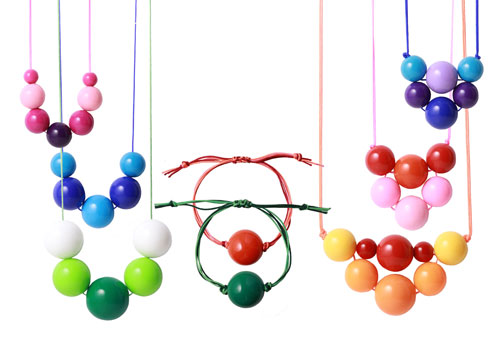 Make these simple summer necklaces and bracelets with big colourful bubble beads.
Mix the colours and match them to your liking, ensuring always a nice pop of colour added to your outfit.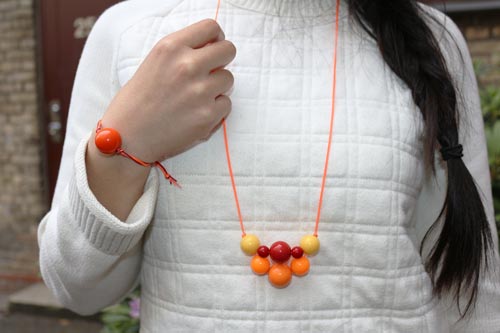 Necklaces with one cord.
The big bubbly acrylic beads are available in several different colours and sizes.
Simply choose a colour combination you fancy, and add them to an approximately 80cm long 0.9mm thick polyester cord.
The necklaces shown above have a simple knot in the back, but if you wish, you can make the necklace adjustable with a macrame sliding knot.
Necklaces with two cords.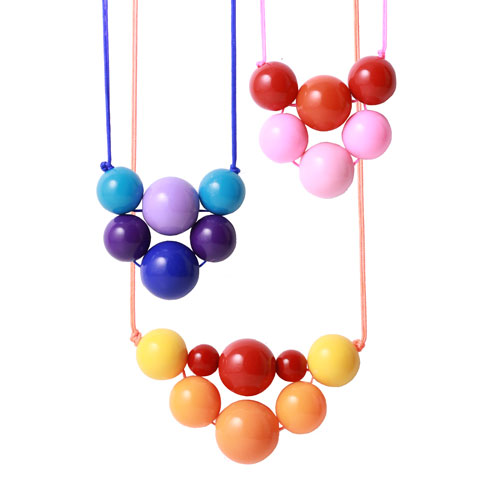 Select your desired beads and thread.
Next take 5 beads and put them on a 90cm long polyester cord. Next take an 85 long polyester cord, preferably in another colour, and pull it through the first bead.
Thread the rest of your beads on the cord and then pull it through the last bead (here we pulled the thread through the yellow bead, then added our red beads, and pulled it through the other yellow bead). To secure the beads to each other, tie a knot on each side of the cord. Finish it off with a knot in the back.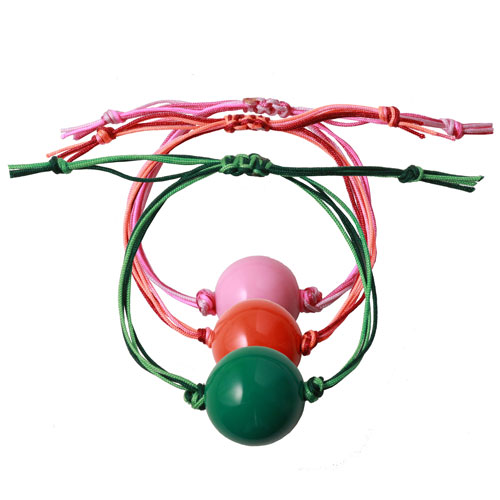 We have used acrylic beads and 0.9mm polyester cord to make these colourful bracelets.Start by pulling the cord through the bead, we have used 4 and 5 cords. Don't be afraid to mix colours! Tie a knot on each side of the bead to make sure it stays in the middle of the bracelet. Then simply finish the bracelet off with a sliding knot.
Of course you can use other beads or pearls, we simply chose acrylic beads because their hole is so big, making it possible to pass more cords through them.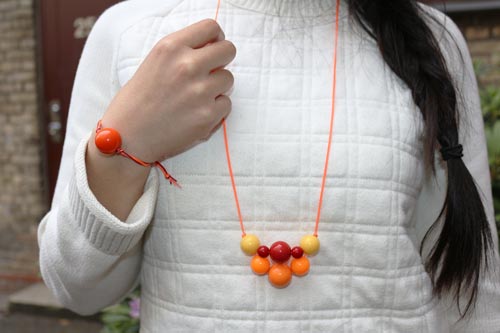 Now enjoy your new colourful and bubbly summer jewelry.
Feel free to write your comments and ideas in the section below.